I just learned of a lovely
party that Marianne at Songbird is hosting.
It's an opportunity to share what you love about white.
I recently transitioned to a mostly white decor
and I'm still figuring out my home as I go along,
but THAT girl knows white and her projects are beautiful.
She also is hosting an amazing giveaway to celebrate 1,000 followers.
(Congratulations, Marianne!) 
I apologize for not sharing fresh photos.
I know you've seen these before
but it was an impromptu decision to join the party & new photos weren't possible tonight. 
So why do I love white?
Shabby chic decorating has always appealed to me.
I remember the first time I laid eyes on one of Rachel Ashwell's
spaces and her signature white slipcovered furniture.
It was so romantic and fresh looking

(despite being 'shabby')
and appealed to my

girly, froufrou

side.
But like many, I was always afraid to go white
because it was too couture looking 
(as in 'real' homes could never be white)
and just didn't seem practical.
So for many years, I played it safe
going with white duvet slipcovers and linens,
curtains, a few dining chair slips, and a chair.
I continued to swoon over white decor in my favorite magazines
until one day, I discovered this amazing thing called a blog.
I started seeing real people with real houses and families
like the beautiful Maria at
painting with white and living with white slipcovers, 
giving me the inspiration & confidence to transition to an all white decor.
White is

clean

and

reflects the dreamer

in me.
It is

simple

and

uncomplicated

.
It's a

subtle

backdrop for the laundry that I love so dearly.
and carefully choose textures and stitching.
Patterns are rarely used.
White allows the

texture

 
or the simple hemstitching on a pillow to be

noticed.
This I'm finding is better experienced by 'being' in my home
as opposed to looking at it in a photograph
(when I'm the one standing behind the camera).
There is

no commitment

with white.
Each room in my home has been painted at least five times in four years
and not once did I ever love a color [on my walls] enough for it to stay.
Since painting my rooms a very pale gray 
(which leans towards a grayish white),
My house is pretty small (by choice) and I'm amazed
at how much more

spacious, light, and airy

it feels. 
I just finished the major projects in these rooms in April (i.e. bead board & slipcovers)
and realize that I still have a lot to do in terms of finishing the spaces with accessories,
but for now, I am enjoying the pretty simplicity of these rooms.
I prefer to decorate with

pure, crisp, white

paint & fabrics
instead of mixing tones like off-white, ivory, etc.
that typically bring a beautiful depth and warmth to mostly white spaces.
This is challenging in keeping a space from feeling too sterile
and I'll be introducing more shades of gray and antique hemp linens in natural shades like oatmeal.
(And my French Country Chair will soon be a weathered turquoise. I will always love color too.)
I like understated simplicity though.
To some it may be a little boring. To me, it's….me.
Do you love white? 


I'll be back at 7 a.m. EST tomorrow with
I'd love to see you link up your favorite metal projects or finds!
Also, Donna at Funky Junk Interiors
is hosting a Galvanized Saturday Night Special Party
starting TONIGHT.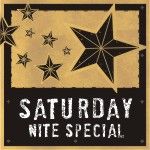 I just took a peek and I'm in heaven!
xoxo
Jami