If there's one element of my home (and several apartments beforehand) that has remained constant, it's my undying love for silver metals. Pewter, sterling, silver plate, zinc, tin, natural wrought iron…it all makes my heart sing.


And, I don't discriminate either. Vintage, antique, and modern pieces have found their way into my home and their coexistence helps to create my own take on vintage chic style.
If you've missed it, you can start with No. 1 in the Vintage Chic Style Series HERE. 
Vintage chic is what I use to describe a style that incorporates vintage, a hint of shabby, French, cottage, and whatever else I fancy. I don't consider my decor 'vintage modern', it's not shabby enough to be shabby chic, not rustic enough for farmhouse, etc. so I simply refer to it as vintage chic. 
It's more so just the way the space feels to me.


I put together a slide show to share my favorite metal pieces and how I use them to create a vintage chic ambiance.


I apologize in advance for the lack of music but I didn't want to risk a suspended video due to copyright infringement. The permissible songs in iMovie just weren't workin' for me.



Kind of sounds like I want to marry it, huh? Ha!
I'm curious. Do you see what I see in metal?
What do you find yourself frequently hauling into your own home? 
I'll be back tomorrow to share Peony Wire Works with you. 
A few of Erin's lovely chicken wire creations were pictured in my slide show.
Thursday, Donna at Funky Junk Interiors has written an awesome, metal-infused post for you. Gotta love that weathered metal too!
And on Saturday, I'm hosting a "Metal Saturday " linky party for you to share your own little collections of metal whether it's shiny, weathered, rustic, faux, vintage, or modern.
I'd love it if you to joined me and grabbed my button to help spread the word!
Thanks for reading.
Sharing with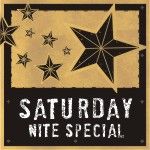 Due to "scraper" websites that earn revenue by scraping feeds (like an automatic copy & paste) and stealing the creative content of others, I can no longer provide FULL blog posts via email subscriptions. I apologize that you now see a partial post and have to click over to my blog for the rest. I try to create lovely and original content so I appreciate your understanding. If you don't, I am sorry to see you leave and thank you for being a part of my journey while you were subscribed. {Jami}