Hi, sweets.
I'm still plugging away at some new (and old) wares for my shop
(pictures to come soon)
but wanted to share my painted chalkboard lampshade
with a pretty, worn finish
that I made a couple of weeks ago.
As a Resident Blogger for the DIY Club,
I received a can of Krylon chalkboard Paint to try
and I love the texture it helped to create on this shade.
I've since erased the words
as I think that fabulous texture speaks for itself.
For the full tutorial on how I made it,
I'll be linking this project at Amy's
and Donna's.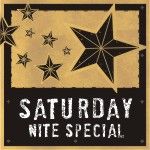 Hope you're having a lovely weekend!
I'll be back tomorrow with my latest vintage finds. 
Jami