Hi, sweets.
I'm still plugging away at some new (and old) wares for my shop
(pictures to come soon)
but wanted to share my chalkboard lampshade
with a pretty, worn finish
that I made a couple of weeks ago.
As a Resident Blogger for the DIY Club,
I received a can of Krylon Chalkboard Paint to try
and I love the texture it helped to create on this shade.
I've since erased the words
as I think that fabulous texture speaks for itself.
For the full tutorial on how I made it,
Also, today marks the 1 Year Anniversary of The DIY Club
and to celebrate, each of the four main DIY Club Gals
is hosting a fun, themed party
where you have a chance to link up & win a lil' something.
I'll be linking this project at Amy's
and Donna's.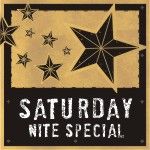 Also, if you like giveaways,
The DIY Club is hosting Celebration Give-A-Ways
every day this month.


Hope you're having a lovely weekend!
I'll be back tomorrow with my latest vintage finds. 
Thanks for reading.
Due to "scraper" websites that earn revenue by scraping feeds (like an automatic copy & paste) and stealing the creative content of others, I can no longer provide FULL blog posts via email subscriptions. I apologize that you now see a partial post and have to click over to my blog for the rest. I try to create lovely and original content so I appreciate your understanding. If you don't, I am sorry to see you leave and thank you for being a part of my journey while you were subscribed. {Jami}