bring this girl happiness.
Coffee with an old friend.
A snuggle from my babies.
A sweet comment from you.
An unexpected letter in the mail.
Would you loo
k at that chippy, crackled, time worn, whiteness?
You might recognize it from my bedroom.
I found this mirror at an antique auction last week for $12.
(I removed the mirror because it was just too green as antique mirrors often are.)
I froze my butt off and shivered in the rain 
for three hours just to bid on it
 and a huge, old, weathered window
They were both in the

projects

section outside.
The big spendy, serious antique dealers get comfy seating and heated indoors.
The cheap & thrifty gals li
ke myself get frost bitten outdoors.
I love how it's called the projects to boot.
Won't stop me from standing there though…
 

Hope you're having a beautiful weekend.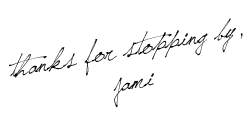 This post is lin
king with
Saturday Night Special at Funky Junk
Due to "scraper" websites that earn revenue by scraping feeds (like an automatic copy & paste) and stealing the creative content of others, I can no longer provide FULL blog posts via email subscriptions. I apologize that you now see a partial post and have to click over to my blog for the rest. I try to create lovely and original content so I appreciate your understanding. If you don't, I am sorry to see you leave and thank you for being a part of my journey while you were subscribed. {Jami}