I was a painting fool yesterday.
I finished painting the living room
the most perfect shade of faint gray, 
(so that I can properly photograph my denim garland),
 

and whitened the weathered window
that I grabbed at auction.
I'll share everything with you tomorrow because today,
I wanted to ta
ke a moment to 
introduce you to my new, vintage mar
ket.
It's up there, on my clothesline
and over there in my sidebar.
(Yeah, it's empty right now but that's the point of this post.)
for her support when I originally considered a vintage mar
ket a few months bac
k
.
The vintage market is essentially one big ol' flea market
for us to share our talent, shoppes, and vintage-ish wares. 
And, one big ol' flea mar
ket for us to shop in.
With the holidays upon us,
I thought it was the perfect time to introduce the vintage mar
ket
and
increase traffic to your Etsy shoppe or web site
while providing a little extra funding
for my projects, of which there are many.
I'll be spending it in the mar
ket.
Click here for all of the details.
The first two friends to join my vintage mar
ket
will
receive a free sidebar button spot until December 31, 2010.
Update: Two free spots are spo

ken for. Thank you.
And, I will do one mini feature of each shoppe
at the bottom of my new posts as another way to let everyone
that they can now find you in the vintage mar
ket.
And, for those of you without shoppes,
what do you thin
k?
Also, be sure to chec
k out 
the latest holiday issue of The DIY Life ezine,
featuring 93 pages of the prettiest holiday project ideas
and delicious recipes.

(Loo
k for my apple crisp pie!)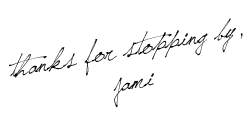 Due to "scraper" websites that earn revenue by scraping feeds (like an automatic copy & paste) and stealing the creative content of others, I can no longer provide FULL blog posts via email subscriptions. I apologize that you now see a partial post and have to click over to my blog for the rest. I try to create lovely and original content so I appreciate your understanding. If you don't, I am sorry to see you leave and thank you for being a part of my journey while you were subscribed. {Jami}