Thank you all so much for your sweet words
Your words motivate me and just ma
ke me
so darn happy.
I couldn't as
k for sweeter bloggin' buddies.
Thought I'd share three new styles of shoes with you.
They will be added to my Etsy shop this wee
k
but give me a shout if you're interested a little sooner.
Materials: Upcycled Denim and white cotton striped seersucker, gray faux suede sole
Materials: Upcycled Denim, Heather Gray cotton Jersey, gray faux suede sole
(Looks adorable with the bow tilted to the front side of the shoe too.)
Materials: Antique linen, antique crochet/needlepoint lace, faux suede sole
This style is a limited edition shoe. 
I have enough materials left to make one more pair up to a size 2. 
I've had so much fun designing these lil' shoes
and I have a few more designs that I'm wor
king on
…
I was giggling today thin
king that I could possibly add "fashion designer" to the list, right?
…One is a "Ma
ke-A-Wish" shoe
– an all upcycled denim shoe 
with clear Swarovs
ki crystals on the toe.
$2.00 from every pair sold will go to the 
I'm also trying to get my hands on some 
faded vintage pin
k
satin (or other textile)
for a lace up, ballet slipper shoe.
$2.00 from every pair sold
will benefit
Susan G. Komen
for the Cure®.
If you have a faded or very faint pin
k (preferably vintage or antique) t
extile of some sort
that you are willing to part with, 
I'll gladly pay you for it.
In addition to the shoes,
I'm back into the DIY swing of things around the house 
so I'll be back to the usual this wee
kend
with a jewelry box turned night stand.
Also, the husband is getting my bead board
(and hopefully crown molding)
for the living room tomorrow.
Yeah!
i
t's going floor to ceiling on the wall to the right.
FYI, the built-ins are now gone and the sofa faces the fireplace.
It's a small room so I'm adjusting to that arrangement.
 I'm thin
king wide because I want to run it
horizontally in another room to give the space
The narrow might loo
k odd horizontally, no?
is that I invited 40 confirmed guests
into my 1550 sq. feet home on December 19th
for my first annual Christmas party
so I had better get movin'.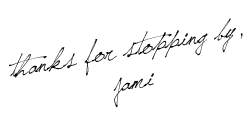 Also, Miss Mustard Seed's outdated 1940s bathroom is a Top 10 finalist
for the True Value Design SOS contest.
I'd love it if you too

k

two, quic

k

clic

k

s and voted for her bathroom here.
Than
k you!
Due to "scraper" websites that earn revenue by scraping feeds (like an automatic copy & paste) and stealing the creative content of others, I can no longer provide FULL blog posts via email subscriptions. I apologize that you now see a partial post and have to click over to my blog for the rest. I try to create lovely and original content so I appreciate your understanding. If you don't, I am sorry to see you leave and thank you for being a part of my journey while you were subscribed. {Jami}