are wondering where I've been the last few days,
I just wanted to say that I did not
An exciting opportunity came my way,
putting me one step closer to my dream
and I'm ta
king a few days to seize it
and will share it with you soon.
and I hope you can ma
ke it.
(Tomorrow night, I'll post the button and party details.)
I'm excited to announce that two of my projects
…my antique crate refinish
and my DIY crystal wirelier!
The crowned winner will be announced October 25th
and will wal
k away with an insane

$1500

prize pac
kage
.
All of the Top 10 pic
ks are top notch
would like to know what your favorite project is,
so please take a moment to check out the Top 10.
but my personal favorite is
While you're at the Club,
ta
ke a loo
k at the sponsor list.
All you need to do is use one product
and you are eligible to enter the contests,
I am ever grateful that you chose my projects.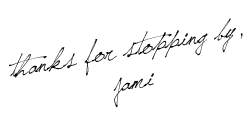 Due to "scraper" websites that earn revenue by scraping feeds (like an automatic copy & paste) and stealing the creative content of others, I can no longer provide FULL blog posts via email subscriptions. I apologize that you now see a partial post and have to click over to my blog for the rest. I try to create lovely and original content so I appreciate your understanding. If you don't, I am sorry to see you leave and thank you for being a part of my journey while you were subscribed. {Jami}