My dear, long time blog friend, Lisa
happened to share her friend's 
bathroom remodel with me.
Although Lisa didn't share it
with the intent of me featuring it,
I thought it was too b.e.a.u.t.i.f.u.l. not to share with you
so I begged for more pictures and details.
I am simply amazed with the transformation.
This is what Oona started with…
I don't mind the shower door with the transom thing,
but agree that the rest needed to go.
Here is the breathtaking after…
Help! I need CPR. 


Can you believe that it's the same bathroom?
Wall removal, which included a closet,
and the addition of the glass dividers
made such a difference and really opened things up.


Oona chose such lovely details for the space.
I am in love with those sconces and shades,
the sink console cabinetry, and accessories…
…not to mention the damas
k
stenciling
of the entire bathroom.
 That labor of love was well worth it.
Oona and Lisa were
kind enough to share
details of this space with you.
"I bought an allover patterned stencil 
 Having never used a stencil
before I found the "how to" section very helpful.

The paints I used were regular latex. 
I rolled the walls using a regular paint roller with a 1/4″ nap 
and used a small, foam roller when applying the 
stencil paint.

My colors were:

base paint: Ralph Lauren "Natural Canvas"
stencil paint: Ralph Lauren "Edwardian Linen""
For the mirrored medicine cabinet above the sin
k,
Oona mounted the gold frame to the wall 
and just the mirror opens by pressure touch,
exposing the shelves inside. 
Adding the depth of the frame to the depth of the studs gave 
her enough room to recess it.
If you're reading,
Than
k you for sharing the details, Oona!
W
ith a little help from her friend, Lisa,
she created one of the most divine
bathroom transformations I have ever seen.
Thank you Lisa for sharing
her bath with me to begin with. 
so please ta
ke a second to than
k her
or
let her
know what you thin
k of her remodel below.
Update:
It seems Oona is a true DIYer. 
She even did all the contracting herself!
Amazing.
I'll be bac
k at a minute after midnight
with my new wee
kly
lin
k party…

And thank you so much for your comments
and kind words, and waiting patiently
for me to return with a new project.
I feel guilty for abandoning my blog 
these past several days, but it had to be done.
Thanks for understanding.
♥♥♥
(I just figured out how to add hearts to my posts…I'll make you sick of them, soon.)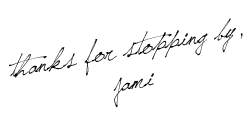 Due to "scraper" websites that earn revenue by scraping feeds (like an automatic copy & paste) and stealing the creative content of others, I can no longer provide FULL blog posts via email subscriptions. I apologize that you now see a partial post and have to click over to my blog for the rest. I try to create lovely and original content so I appreciate your understanding. If you don't, I am sorry to see you leave and thank you for being a part of my journey while you were subscribed. {Jami}