I revealed my unbelievable excitement
about an opportunity that presented itself to me.
An opportunity that just opened the
door
to my dreams for freckled laundry.
I wanted to wrap a few things up
before I announced my little secret.
I am honestly welling up with tears
as I even type this

just as I
knew I would,
and although I had planned
on taking a break from the usual banter
to write something heartfelt
I simply don't think I can right now.
I can only manage to think the words
that we've heard time after time,
 but I'm writing them regardless
because I wholeheartedly believe in their truth.
Dream.
And never stop believing that your
dreams will come true.
There li
kely
isn't a single reader
of my blog that does not know and adore
I am convinced that she conceals
a pair of angel wings behind her bac
k
.
To ma
ke a long story short,
 Marian is going to be putting my baby shoes
in her new booth at Wild Rose & Co.!!!
She will carry an initial five pair
so please
keep your fingers and hearts
crossed that others love them, too.
I am just honored that they will grace a table
in a shop filled with so much
So, 
that's what I've been doing.
I've finished ma
king the
shoes for her booth,
three pair of which are limited edition styles,
designed a new fabric label,
price tag, and catalog.
I'm "official" now, right?
I will share everything with you shortly.
This weekend, 
my lil' family is heading to Annapolis, MD
to visit my sister-in-law.
And on Sunday, I'm taking a small trip
to Walkersville to deliver my shoes and things
to Miss Mustard Seed's booth
at Wild Rose & Co.!
 I cannot resist dorking out here.
 I feel like I'm 11-years-old again, anticipating 
a New kids on the Block concert this weekend.
 
I'll snap lots of 'footage' for you, of course!
  
and

than
k

you

all

for your daily inspiration,
friendships,
You are helping a dream come true, too.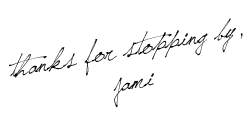 Due to "scraper" websites that earn revenue by scraping feeds (like an automatic copy & paste) and stealing the creative content of others, I can no longer provide FULL blog posts via email subscriptions. I apologize that you now see a partial post and have to click over to my blog for the rest. I try to create lovely and original content so I appreciate your understanding. If you don't, I am sorry to see you leave and thank you for being a part of my journey while you were subscribed. {Jami}