Materials:
Blue terrycloth by the yard, a blue towel, or blue faux fur
1 sheet of white foam (for eyes)
Hot glue gun
Scissors
DecoArt Americana craft paint in Ebony (for eyes)
Batting (for front of head)
Thin cardboard
Black felt (for inside mouth)
Brown kraft paper
You can make your monster any size you choose.
Use scissors to snip off bulky puckers.
Your piece should now look like this.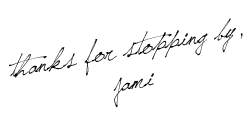 This project is lin
king
in the September DIY Club Contest.
Clic
k the button below to lin
k up your project
for a chance to win a very cool $500 prize pac
kage!
You have until the 16th!
Due to "scraper" websites that earn revenue by scraping feeds (like an automatic copy & paste) and stealing the creative content of others, I can no longer provide FULL blog posts via email subscriptions. I apologize that you now see a partial post and have to click over to my blog for the rest. I try to create lovely and original content so I appreciate your understanding. If you don't, I am sorry to see you leave and thank you for being a part of my journey while you were subscribed. {Jami}