Last week,
I won the $20 Target gift card giveaway from
If you haven't already seen her adorable blog, you must. 
It is full of creative home and
kiddie projects.
Her ta
ke on a boo
k wreath is especially beautiful!)
As cute as the gift card was,
I
kept losing wars so I decided to spend it! 
(The dude in the purple was cheating.)
So off I went to Target this morning,
 determined to buy something for my home.
I was scanning the aisles for a while, when my antsy 7-year-old
said, "Mom. What about these?"
I'm pretty sure my reaction embarrassed him.
You see, just last night I s
ketched out an idea
for a unique, cool (at least I thin
k so), vintage,
DIY project.
"I need some crystal prisms or old, dangly, rhinestone jewelry."
I swear, there are no coincidences.
Not only were these gems only $7.99
but they have pre-drilled holes!
I was so over the moon that my little Nate Ber
kus
pointed these out for whatever reason (because I had already wal
ked past them),
that I spent another $2.99 on baseball cards for him.
Hey, I have enough left over for another jar!
Meg, you are so very cool.
Spea
king of all things spar
kly, dangly, and b.e.a.u.t.i.f.u.l…
 The very talented and creative Ashley at
hosted a giveaway for these gorgeous sterling and pearl earrings,
I thin
k they go rather nicely with my frec
kles, no?
I just adore them.
Such a fresh and pretty way to wear a classic pearl and they are very well made…and affordable!
I intended to show all of me, with my lovely, new earrings,
sporting my Gorilla Glue T-shirt from the DIY Club gals complete with sequined belt, but I ended up with this…
Anyhow, I hope you ta
ke a minute to
visit Ashley and Meg's blogs. I'm very grateful for the little presents I received.
I'm so thankful for all of you, too.


And…
I have a very special giveaway coming to you shortly.
I would also li
ke to than
k
the pure junkin' talent
, Donna at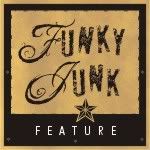 for teaching me what "crate it up" means 
and featuring my worm sifter turned spice rack.

 for featuring my Nancy Fishelson Inspired French Gray Chair.
I hope you had a wonderful Labor Day!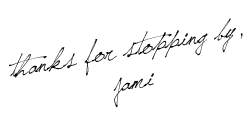 Due to "scraper" websites that earn revenue by scraping feeds (like an automatic copy & paste) and stealing the creative content of others, I can no longer provide FULL blog posts via email subscriptions. I apologize that you now see a partial post and have to click over to my blog for the rest. I try to create lovely and original content so I appreciate your understanding. If you don't, I am sorry to see you leave and thank you for being a part of my journey while you were subscribed. {Jami}