I was so excited to read that
the Junkologie Junk Potluck
Blog Party
is hosting an
"At-Home Virtual Junk Potluck Linky Party!"
until tomorrow, Aug. 27th…
…because I found this cool vintage worm sifter
in my stepfather's garage last week.
His father used to have a worm farm.
(I didn't even know that such a thing existed.)
Cool. 
I immediately thought, "spice rack"
as soon as I laid eyes on this old,
rickety rackety, tetanus shot reminder.
I cleaned it (and that's an understatement), sealed it,
and sewed twelve ruffled pouches
from old denim jeans (some more junk) and white canvas,
I plan to use it as a spice rack
(unless someone wants to buy it
or maybe I can donate it for next year's event),
but it would make a great
 serving piece for a candy bar.
Each pouch will hold 3 Hershey's bars,
or lollipops, hard candies, M&Ms, etc.
It would also be a very vintage chic way 
to hold assorted tea bags for a brunch…or tea party.


Each pouch measures 3.5″ x 4.5″.


3″ x 4″ resealable bags hold the spices.
($1.99 at Michael's)


I used chalkboard paint for the labels.
Metal wire stuck through the pouch
and twisted around the sifter,
holds each pouch in place.
And, this matte finish sealer was perfect 
for retaining the weathered patina.
I love the scalloped edging…
…and the rustic, metal bracket.
You could easily make your own sifter
with some timber and chicken wire.
What is the strangest piece of junk you've
turned into something chic?


Head on over to junkologie for some more
creative and unique junk potluck projects,
to link up your own potluck related junk,
and learn more about the original fabulous 2010 event
whose auction proceeds went to 
Susan G. Komen for the Cure.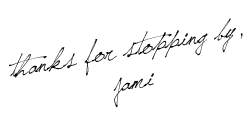 This post is also linking with 
Saturday Night Special at Funky Junk Interiors
Spotlight Yourself at It's So Very Cheri 
Plant a Pun

kin' Seed Friday

 
Transformation Thursdays at the Shabby Chic Cottage 
Due to "scraper" websites that earn revenue by scraping feeds (like an automatic copy & paste) and stealing the creative content of others, I can no longer provide FULL blog posts via email subscriptions. I apologize that you now see a partial post and have to click over to my blog for the rest. I try to create lovely and original content so I appreciate your understanding. If you don't, I am sorry to see you leave and thank you for being a part of my journey while you were subscribed. {Jami}