Had fun junkin' this weekend
despite a disappointing antiques auction.
Sure. I'd be happy to explain.
The seven-year-old and I were about a 1/2 hour late
to the auction house.
In that half hour, they managed to auction off
both white, chippy mantels that originally loured me in.
Not only did they auction them off,
but one sold for $15 and the other for $30.
They were auctioning off a third as I arrived
but I passed it up because it wasn't exactly what I wanted,
although white and chippy.
I figured I'd hang around for another 3 hours
(who I bribed with Super Mario Bros. if he "maintained")
and try my luck at one of four crystal chandies.
Four crystal chandies that at a minimum
those chandeliers were a bit more desirable than the mantels.
There's always next time, I guess.
I snagged this little beauty for 5 beans.
Well, it was a beauty from 15 feet away.
It's actually in the worst condition that I've ever seen.
No wonder the front row gasped when I bid.
I plan on removing the door 
(the only salvageable piece),
and turning it into either
a table centerpiece tray, or
a side table (adding legs, of course).
I'm leaning towards centerpiece.
On the hour long trip home, I passed 3 yard sales
and was itching to spend some of my birthday money.
I found a canning jar for a quarter
whose lid will soon receive a makeover.
I paid 50 cents for both of these canisters
that I will hold buttons or ribbon scraps in my room d' crafte.
An old book for a quarter.
And, it just so happens to be a book about a donkey's trip to China.
And, here is where you (hopefully) come in…
I got 14 glasses for $1.00
They have a silver, metallic coating on the outside
Have any of you seen glasses like these before?
I'm guessing they're more retro rather than vintage but I could be wrong.
What is the metal on the outside?
I'm just hoping it's not lead based or something.
Are they dishwasher safe?
I fired up Google but couldn't find a thing about them.
I bought them at a run down, 100-year-old Colonial
so I'm hoping that they're a little special 
(although I'd love them just as much if they were a blue light special in 2008). 
If any of you know a thing or two about them,
I also bought an Ethan Allen desk for $5.00
from a yard sale down the street
but couldn't fit it in my VW.
I received free delivery service 
and it will be here tomorrow morning. 
I say that's $12.00 of birthday cash
Now, I'm off to etsy to spend the rest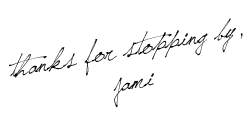 Due to "scraper" websites that earn revenue by scraping feeds (like an automatic copy & paste) and stealing the creative content of others, I can no longer provide FULL blog posts via email subscriptions. I apologize that you now see a partial post and have to click over to my blog for the rest. I try to create lovely and original content so I appreciate your understanding. If you don't, I am sorry to see you leave and thank you for being a part of my journey while you were subscribed. {Jami}