Thank you for leaving your sweet and honest comments
on yesterday's living room plans.
It too
k all the guts I had to post a before picture of that room
But ultimately, I figured most of us don't have homes
that could grace the cover of Jeanne d'Arc Living.
But, we do have our visions and an infinity of inspiration.
I posted that sad, little photo
because I'm sure that when I finish the room,
a thumbnail…of a vignette
might be cool enough to feature at the bottom of page 145
in the Jeanne d'Arc magazine.
A girl can dream, can't she?
I wanted to share a couple sketches of my fireplace ideas.
I'll let them do the talking on this one
but my vision is to add an antique, chippy white mantel
to the front, surrounding the firebox.
It's just so plain as is.
I will also cover the stone with white, painted cement board
(Than
k you Catherine and Mr. Catherine for the heat resistant material tip!)
and add to
the existing mantel to ma
ke it more substantial
.
It is simply too narrow for the scale of the fireplace.
If my vision comes together on this one,
the sofa will be moved.
Some of you will be very happy to read that.
I might also remove the built-in shelving on either side.
I don't want too much going on in a small space.
I love me a flea mar
ket but have no desire to actually live in one.
The entire fireplace will be white and I will distress
the existing mantel to match the chippy, white mantel addition.
With or without shelving?
Pardon my imperfect Photoshop attempts but
it gets the point across.
I'll respond to each of your comments in the morning.
Our neighborhood was sans internet until about an hour ago.
A blogger without her internet is just all sorts of wrong.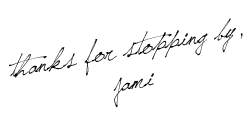 Due to "scraper" websites that earn revenue by scraping feeds (like an automatic copy & paste) and stealing the creative content of others, I can no longer provide FULL blog posts via email subscriptions. I apologize that you now see a partial post and have to click over to my blog for the rest. I try to create lovely and original content so I appreciate your understanding. If you don't, I am sorry to see you leave and thank you for being a part of my journey while you were subscribed. {Jami}