It brings so many opportunities.
Opportunities to create friendships
with great bloggers and readers
Opportunities to inspire and be inspired daily.
And, opportunities to practice your triple Salchow

off the chair 
when you realize that you were just 
I won this glam button and $250 in prizes tonight
as the DIY Club gals' August contest pick!
(Thank you so much to those of you that voted for my faux zinc nightstand 
or clothesline organization station.)
Spea
king of opportunities…
every month, you have the opportunity
It's such a wonderful way to share your 
creative talents and support each other.
If you're not a DIYer or don't have something to share, that's fine. 
 Just stop by and show your support.
6 sweet and talented gals wor
k very hard
September contest starts September 2.
If you are a DIYer, just upload any project(s)
that use(s) any product from their list of sponsors
(and many cost as little as 99 cents)
for a chance to win a very cool prize pac
kage.
The August pac
kage was worth $500 beans.
It was so big in fact, that those generous gals split it in two
and crowned two winners this month.
These are a few of the sponsors so stop by the DIY Club 
Spea
king of Gorilla Glue,
the DIY Club is also hosting a separate
Gorilla Glue Party event this month
that will run Sept. 9th through Sept. 30th
The theme of the upcoming GORILLA GLUE party is:
Something OLD
Something NEW
Grab the CREW (Yeah, get the family involved)
And the GORILLA GLUE
(I'm just giving you the Cliff Notes here so head over for more information.)
Also, stop by the blogs of the six DIY Club gals 
to enter to win a Gorilla Glue gift box.
Today is the last day to enter the giveaway!
I
hope you have a wonderful wee
kend!
I'm catching up on comments and will see you later
with a new project.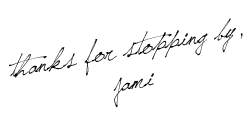 Due to "scraper" websites that earn revenue by scraping feeds (like an automatic copy & paste) and stealing the creative content of others, I can no longer provide FULL blog posts via email subscriptions. I apologize that you now see a partial post and have to click over to my blog for the rest. I try to create lovely and original content so I appreciate your understanding. If you don't, I am sorry to see you leave and thank you for being a part of my journey while you were subscribed. {Jami}