I hope the week has been kind to your so far.
I'm busy getting organized around here
so that I'm a bit more efficient with blogging and family life.
Do you ever just feel like you have 50 light bulbs going off all at once?
When I get that way, I freak out and need to write everything down.
I'll be sharing that "list" (and my idea sketches, etc.) on Wednesday
to give you a better sense of what will be going on in my little blog.
I did find a bit of time today
to refinish a few more pieces for my
front living room makeover
.
I called this post, "cuter with pewter"
because that's what I did with them…
…just rubbed on a little of this stuff.
($9.99 at Michaels and I also had a 50% off coupon)
I was practicing, if you will, on an old birdcage purchased
from Target a few years ago, an old frame, and a mason jar lid
because I want to refinish my fireplace mantel with pewter.
I spray primed them white.
I used Valspar primer for the frame and Rustoleum metal primer for the lid and cage.
So shabby this way…I almost left them as is.
I just poured the pewter paint in a dish
and rubbed it on each piece with a
scrap piece of white felt.
The paint goes on pretty transparent
which gave the cage a lovely, weathered, glazed look.
They make a special primer in this paint li
ne that might reduce the transparency. 
I don't know. I do know that I wasn't going to cough up $9.99 to figure it out.
I
 Using the cloth dipped in paint,
I lightly rubbed over the high points of the frame
to highlight the carved details.
This frame has a twin that I may keep pure white.
The lid is nothing special.
The pewter just hid the fruit design that I wanted g.o.n.e.
I am happy with the way these turned out,
but given the transparency of the paint,
I will not be tackling my fireplace mantel.
Anyhow, that's enough of the metallic projects for a while
or else I'm going to have to rename this joint "freckled metal."
On a completely separate note,
Comment below if you'd be interested in a tutorial!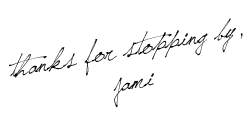 This post is lin
king with
Frugal Friday at The Shabby Nest
Sister Sister Sunday
Sunday Showcase Party at Under the Table and Dreaming
DIY Project Parade
Today's Creative Blog 
Anything Related Tuesday at All Things Related 
Transformation Thursdays at the Shabby Chic Cottage 
Due to "scraper" websites that earn revenue by scraping feeds (like an automatic copy & paste) and stealing the creative content of others, I can no longer provide FULL blog posts via email subscriptions. I apologize that you now see a partial post and have to click over to my blog for the rest. I try to create lovely and original content so I appreciate your understanding. If you don't, I am sorry to see you leave and thank you for being a part of my journey while you were subscribed. {Jami}