In yesterday's antique crate post,
I mentioned that I did a charcoal rub 
to expose the original branding.
 

(The crate is so old that time has worn

the words nearly completely away.)
Although I could barely see them, 
I knew the words were there and could feel their relief,
so a charcoal rub was in order.
A couple of you as
ked how I did it.
Supplies
(I didn't have any so I just used a sheet of gift wrapping tissue paper)
Compressed Charcoal Stick 

(you could also use a crayon or colored chalk)
Step One
Lay your tracing paper over the surface 
where the images or words are.
(I taped my edges down because the area was pretty big.)
Step Two
Place the charcoal on it's side, horizontally,
and drag it across the letters or image.
This is what I ended up with.
That's all there is to it.
I really liked the finish charcoal rub
but didn't have a frame large enough to accommodate it,
so I did another rubbing of just the words,
Then, I smudged the charcoal around with my fingertip
(there is a specific tool for this purpose but I didn't have it),
matted the rubbing, and framed it.
Apparently, I didn't have a frame large enough to accommodate this one either,
Thank you so much to each of you 
who commented on yesterday's post.
You really helped with my indecisiveness
and shared some tips that I'd never heard of
and I appreciate you so much.
(It was also comforting to read that I wasn't committing a sin
by originally wanting to paint it.)
So…I finally made a decision.
I'm doing a little of both, really. 
I'm going to white wash it
(Than
k you, Carla…a wash never even crossed my mind.)
so that I get my white while
exposing much of the existing finish and patina
I already white washed one side and
I am in l.o.v.e. with it!
I can't wait to finish it up and share it with you.
I'm going to use a paste wax to protect it
as opposed to poly or varnish.
(Although I will be sealing the inside.)
I thin
k it will enhance the exposed wood
that is visible in several spots.
Despite loving the white wash,
I was still feeling a little guilty
until a couple of hours ago,
when I received this beautiful comment,
"…if you asked the makers of the trunk they would say paint it up. 
They made it to be beautiful and functional. 
In fact, if they we alive today…they would probably fix the trunk up for you.
I think you stay true to the makers by bringing it beautiful once again."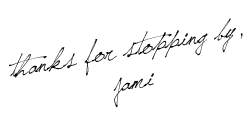 Due to "scraper" websites that earn revenue by scraping feeds (like an automatic copy & paste) and stealing the creative content of others, I can no longer provide FULL blog posts via email subscriptions. I apologize that you now see a partial post and have to click over to my blog for the rest. I try to create lovely and original content so I appreciate your understanding. If you don't, I am sorry to see you leave and thank you for being a part of my journey while you were subscribed. {Jami}