Husband has the day off today…
perfect opportunity to refinish the shipping crate (aka trunk)
I took the crate outside to give it an initial primer coat
and thought, "I wonder what the front of it says?"
I could barely make out what was initially branded into the wood
so I used a sheet of white paper and did a charcoal rub.

The rub revealed,
Manufactures
New York
My curiosity causes
me do that often.
This crate is from the 1800s!
(I
knew it was old but I was thinking 1920 or 30s
.)
So now I don't know what I should do
and I need you to convince me that 
a) it's okay to paint it or 
b) tell me that I'm a fool if I do.
I want to leave it as is because the 
this crate is in rough shape in certain spots
with puddles and drippings of paint. 
For those of you that think I should go ahead and paint it,
I intended to paint it a warm white and distress the edges.
Also, I was going to use a foam roller
and lightly roll over the cracks, crevices, worm holes, etc.
so that I don't get paint inside of them.
I will not paint the nail heads either. 
I think the rustic contrast would look great against the white.
I have a really hard time completely removing
the maker's hand from an antique.
For those of you that may have growled 
when I mentioned painting this thing,
I don't
know how to get rid of the paint drippings
and puddles without it loo
king li
ke
there used to be paint dripping and puddles there.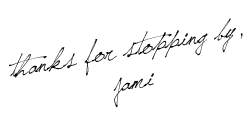 Due to "scraper" websites that earn revenue by scraping feeds (like an automatic copy & paste) and stealing the creative content of others, I can no longer provide FULL blog posts via email subscriptions. I apologize that you now see a partial post and have to click over to my blog for the rest. I try to create lovely and original content so I appreciate your understanding. If you don't, I am sorry to see you leave and thank you for being a part of my journey while you were subscribed. {Jami}