I added a DIY zinc dresser
I finally found a piece to faux zinc.
(Seems I've had it all along.)
It's the nightstand to our bedroom set.
The style and lines are nearly identical
to the inspiration piece.
So, unless I find THE dresser
between now and Saturday,
that's what I'm going to use.
I will post the finished project on Monday!
(I'm dying to get to it sooner but my in-laws are visiting from Myrtle Beach.)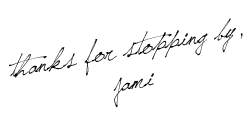 Due to "scraper" websites that earn revenue by scraping feeds (like an automatic copy & paste) and stealing the creative content of others, I can no longer provide FULL blog posts via email subscriptions. I apologize that you now see a partial post and have to click over to my blog for the rest. I try to create lovely and original content so I appreciate your understanding. If you don't, I am sorry to see you leave and thank you for being a part of my journey while you were subscribed. {Jami}