Oh, how I'd love to post something
inspiring every day for you, my lovely friends.
that just seems impossible at the moment.
I have so much to share with you
from a home that needs a lot of love,
a handmade wares shop that needs to be stoc

ked,
jun
k
sales and antique auctions that need my patronage,
and whatever else my creative heart needs to accomplish.
I hope that you continue to wait patiently
for my little cottage to reveal itself
to change what needs changing.
Finish what needs finishing.
Paint what needs painting.
And, remember what's been forgotten.
You are my inspiration
to chase dreams along side of you.
Although I do not post daily at the moment,
I promise you that

I'm wor
king li
ke a bumblebee
on my little blog

in between the twins' naps,
throwing pitches to a
seven-year old,
and the rest of ordinary life.
And hopefully,
a couple of times a week,
you'll continue to join me for a cup of coffee
and some inspiration.
I will feature a new giveaway tomorrow.
(Hint: It will be of particular interest to those of you who plan to faux zinc something.)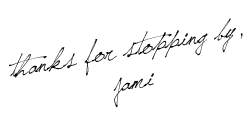 Due to "scraper" websites that earn revenue by scraping feeds (like an automatic copy & paste) and stealing the creative content of others, I can no longer provide FULL blog posts via email subscriptions. I apologize that you now see a partial post and have to click over to my blog for the rest. I try to create lovely and original content so I appreciate your understanding. If you don't, I am sorry to see you leave and thank you for being a part of my journey while you were subscribed. {Jami}