I'm happy.
It seems the sweet folks at DecoArt
sent me a little extra paint and glaze
I have some serious hoarding issues
when it comes to art supplies, fabric, paper – you name it.
But, I've decided to share the extra DecoArt supplies
with one of you.

 
It seriously just took me 15 minutes and a phone call 
to my therapist to write that last sentence.
(No, not really.)
This giveaway includes:
One 10 oz. jar of Shimmering Silver Elegant Finish Metallic Paint
One 2 oz. bottle of Ebony Black Americana Acrylic Paint
One 2 oz. bottle of Titanium White Americana Acrylic Paint
One 2 oz. bottle of Americana Glazing Medium
To enter,
You need to be a very much appreciated
follower or subscriber
comment on this post.
That's it.
Comments will close
August 2 at midnight.
I will announce the winner
(My birthday!)
Good luck!
P.S. If you're interested in learning the faux zinc painting technique,
clic

k here
or use the button in the sidebar for a video tutorial.
Update: I don't really have a therapist!
 (Not necessarily saying that I don't need one; just don't have one.)
Haha!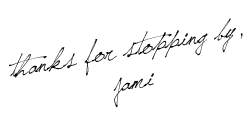 Due to "scraper" websites that earn revenue by scraping feeds (like an automatic copy & paste) and stealing the creative content of others, I can no longer provide FULL blog posts via email subscriptions. I apologize that you now see a partial post and have to click over to my blog for the rest. I try to create lovely and original content so I appreciate your understanding. If you don't, I am sorry to see you leave and thank you for being a part of my journey while you were subscribed. {Jami}